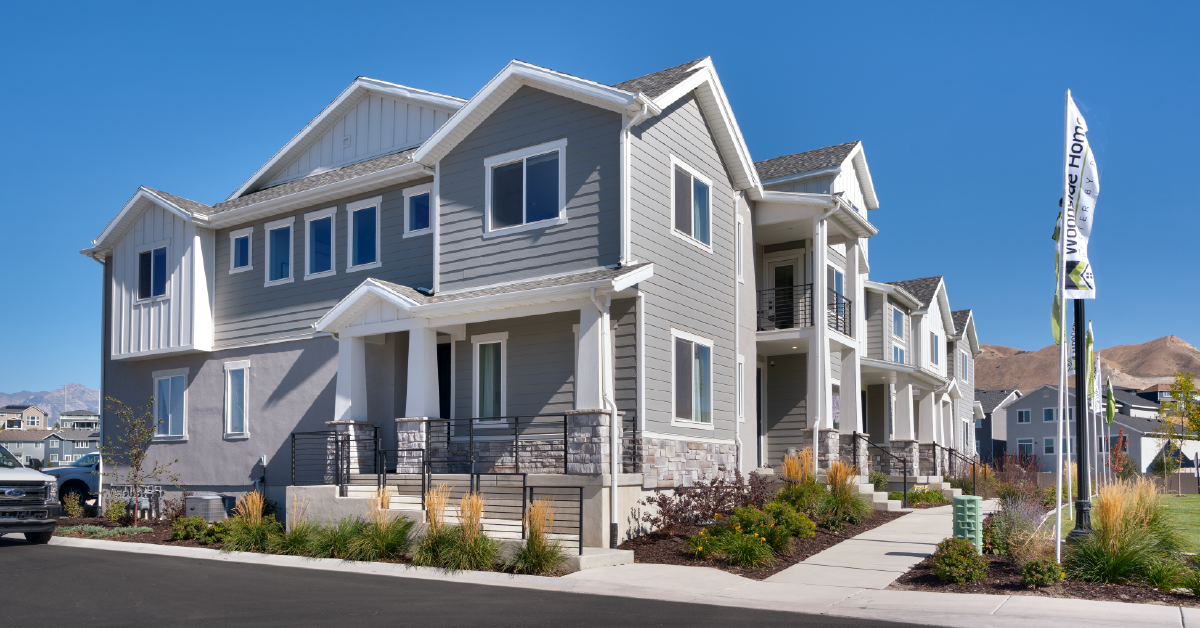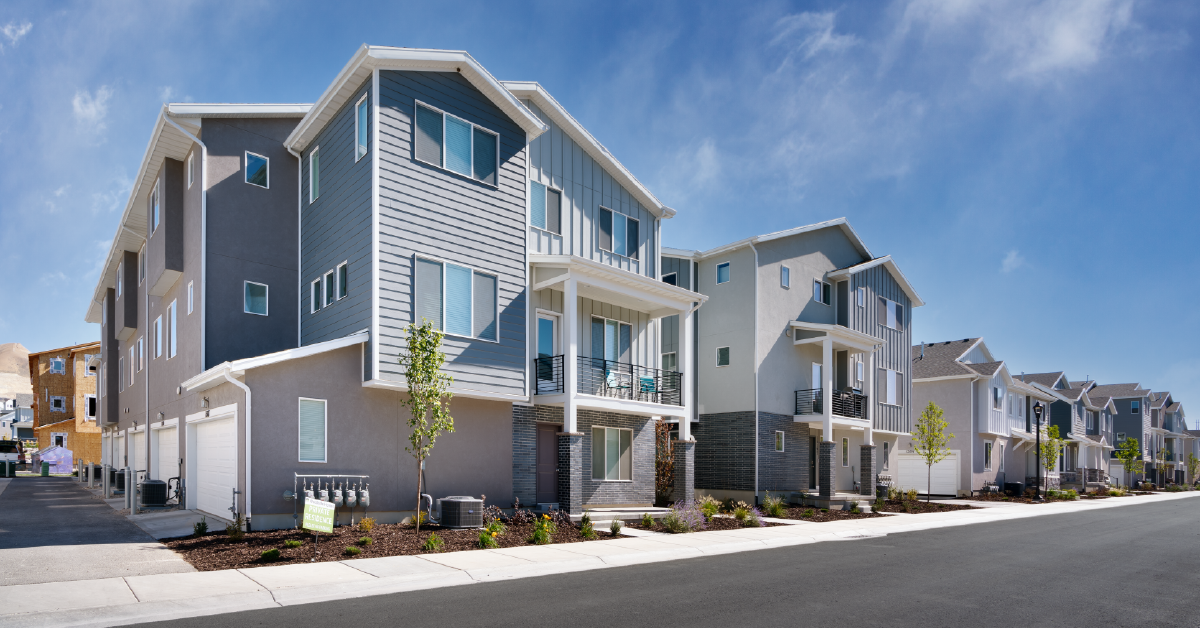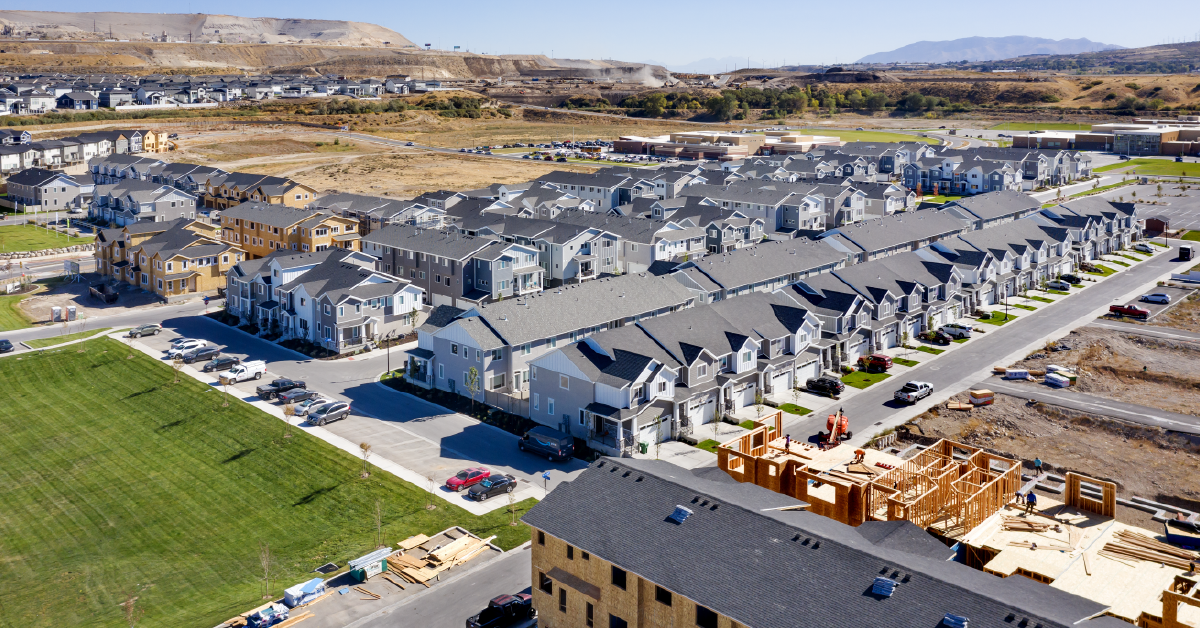 Day Ranch is Woodside Home's energy-efficient community that offers quick access to Silicon Slopes, shopping centers, and outdoor recreation areas via Interstate 15 and Bangerter Highway. The extremely dense residential development features 487 townhomes and 34 single-family lots on approximately 48 acres.
FOCUS was hired by Woodside Homes after having purchased the Day Ranch project, which had previously received its entitlements. We were tasked with working through a variety of concept issues as we commenced survey and full civil design for the townhomes and single-family parcels. We provided site plans and structural design for each townhome building, and our construction staking team has been instrumental in site and buildings construction.
The site is predominantly flat and does not have a natural discharge point due to the Draper FrontRunner station and Union Pacific rail embankment that separate it from the Jordan River. To ensure proper site drainage, the grading process demanded meticulous care. The original layout by another firm was thoroughly reviewed and adjusted to meet City requirements.
Stormwater drainage for the entire site—including two public schools not included in the FOCUS scope of work—had to pass through the designed system and detention pond. To direct the water to a discharge point at the Jordan River required boring through the railway embankment. Due to the shallow discharge point and boring location, and to facilitate the passage of all stormwater through a single discharge point, FOCUS designed the site to surface flow as much as possible to a central detention basin in the project's geographic center. To enable this, the north side of the site needed to be filled approximately eight feet. FOCUS also designed a system of yard drains that tie back to the main drainage system to facilitate drainage between buildings and back lots.
The final site design was a remarkably effective use of the land and environment surrounding this impressive development.
| | |
| --- | --- |
| Client | Michael Milner ALG |
| Location | Summit Park, UT |
| Project Duration | 2012 - 2017 |
| Services | Master Planning, Civil Engineering, Mass Grading Design, Earthworks, Bridge Design, Detailed Hillside Grading |