Site Civil Engineering
Our site civil engineering team makes "your" project "our" project. With accurate budgeting, job scheduling, and future forecasting, our team creates solutions that are environmentally responsible, functional, and technically-sound. From single-family homes to master-planned developments, our qualified, experienced engineers provide professional and lasting results and value to our clients and their projects.
view projects
Structural Engineering
Responsive, innovative, and experienced – our structural engineers offer unmatched client service. Proactive communication and deep knowledge of industry codes and standards allow us to effectively team with our clients on any project – from single-family homes to large commercial structures. By combining preliminary coordination and planning with value engineering, we maintain exceptional standards of efficiency and cost-effectiveness while delivering the project results our clients hope for in a professional partner.
view projects
Transportation Engineering
Our transportation engineers know the importance of safe, efficient, and convenient traffic flow in every community; we stay at the forefront of UDOT and local standards that apply to transportation projects. From roadway and traffic design to traffic analysis, we evaluate relevant data and identify effective solutions for these complex projects.
view projects
Surveying
Our surveyors know that an accurate survey is critical to project success. With precise, detailed methods and cutting-edge equipment, our projects – boundary, topography, and ALTA certified surveys – run smoothly and efficiently. Whether for a new phase, neighborhood, or city; our breadth of professional experience and signature customer service add immeasurable value to your project.
view projects
Land Planning
From single-family and multi-family residential to commercial, mixed-use and industrial development, we help clients create distinctive spaces that respond to the land and people who use them. Land planning is the first step to any site development project. By considering each project's financial, social, and environmental impacts, we not only bring communities to life; we help them thrive.
view projects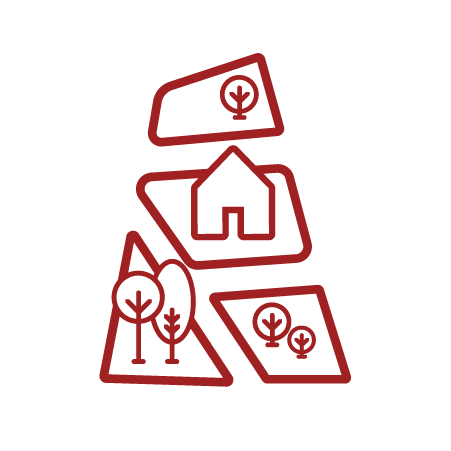 Landscape Architecture
Attractive, functional, and evocative—landscapes draw people in, give respite, and inspire. Improving quality of life starts by nurturing the built and natural environments we all use. From residential and business landscaping to public parks, trail systems, and sports fields, our landscape architects and designers beautify unique spaces that respond to the land and the people who use them.
view projects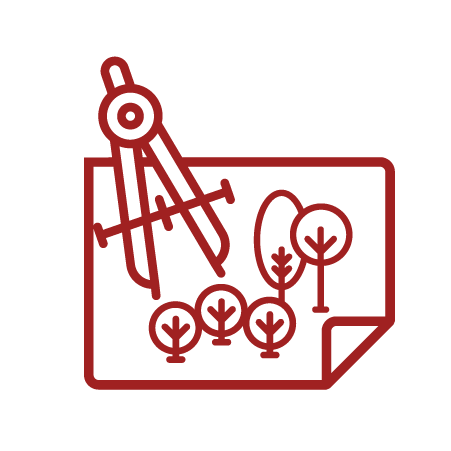 Construction Staking
Our approach to construction survey is based on the core ideology of making our clients successful, so we respond quickly and efficiently to keep projects moving. Using the latest technology to provide accurate staking and monitoring services, we pride ourselves in finding solutions to challenges while exceling in staking services for projects designed by other firms. Our crews set the standard for professionalism, passion, and pride in the services they provide.
view projects
CAD Services
The CAD Services department specializes in engineering design for single-family homes. Whether for a spec, tract, or custom home; our value services maximize its placement, performance, and function. We provide site plans, grading plans, drainage plans, subdivision lot fit analysis, and subdivision rough grading analysis. We also offer home design services for production builders, custom home design, additions and remodels, as well as competent drafting support to architects and home designers.
view projects